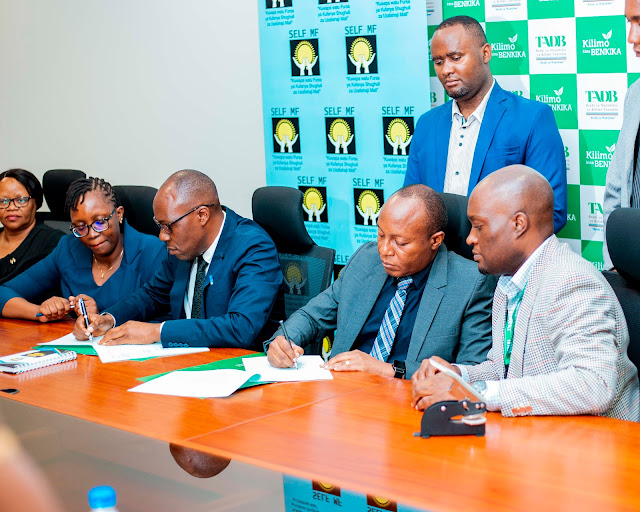 TADB through its Small Smallholder Credit Guarantee Scheme (SCGS) has entered into a key partnership with SELF Microfinance Fund (SELF MF) that aims to disburse a whopping TZS 6 billion to empower thousands of small-holder farmers across the country through low-interest loans, so as to grow their businesses and bring out rapid transformation in the agricultural, livestock and fisheries value-chains.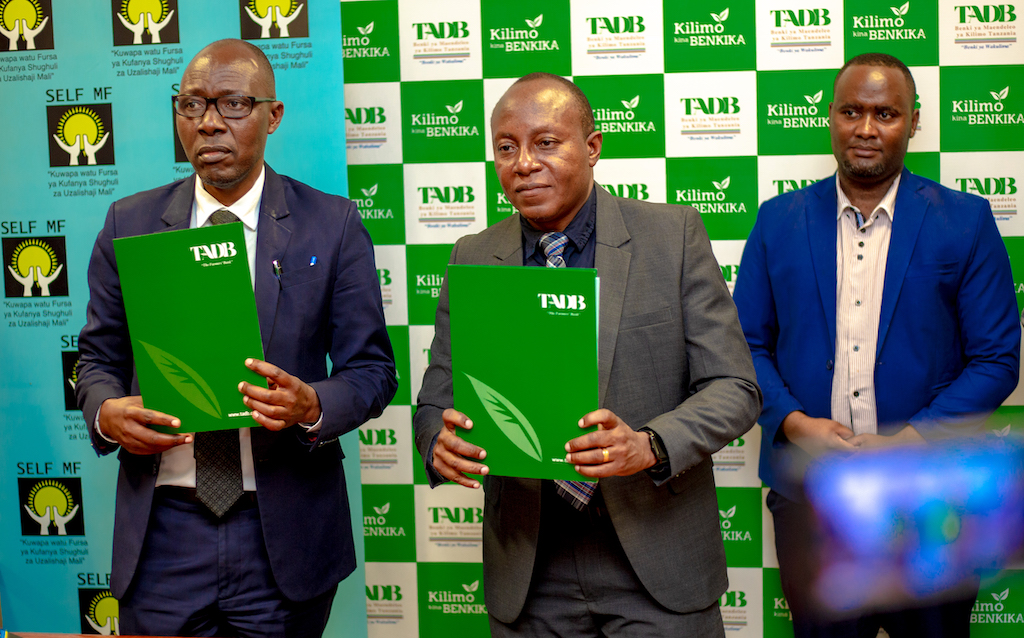 The agreement, which was signed on Monday 28th August, 2023 at the TADB headquarters in Dar es Salaam, will enable the agri-bank to provide up-to 50 per cent guarantee to farmers applying for loans at Self MF. The loans will be disbursed at an interest rate as-low-as 9 per cent.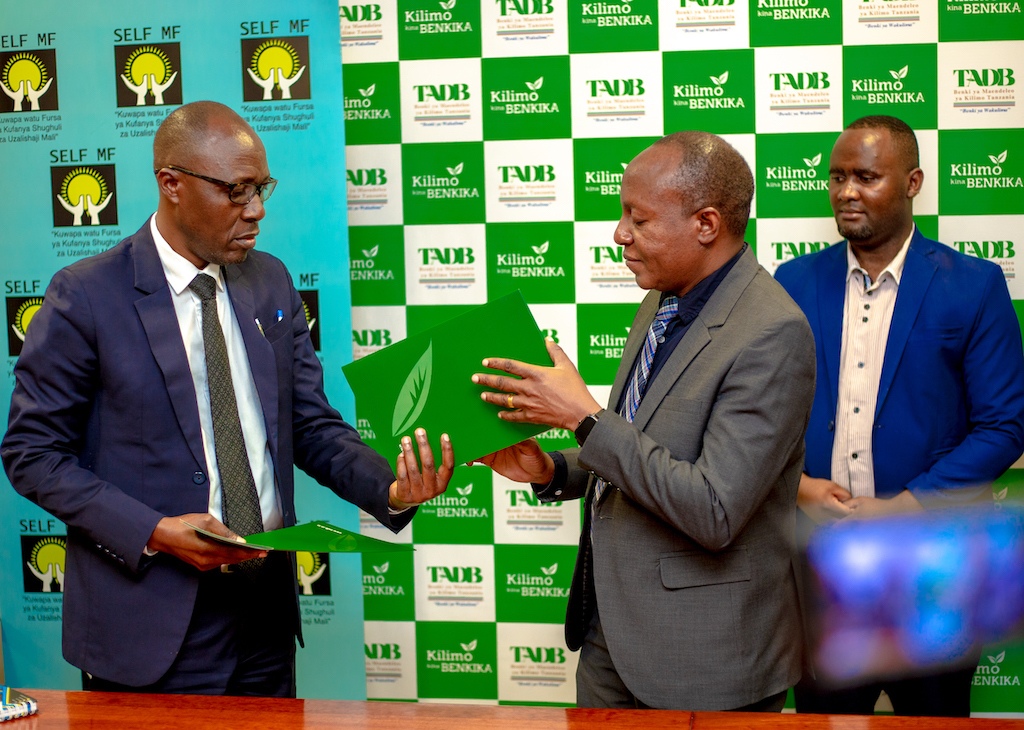 "For many years, small-holder farmers in the country have struggled to access affordable finance. Many had no option but to accept commercial loans at high-interest rates, which have been very challenging for them in making repayments," said Acting Managing Director, David Ngh'ambi.
Mr. Ng'hambi said that the agreement will enable TADB and SELF MF to increase the scope of lending in the agricultural sector, especially to small-holder farmers, women and youth who often face the challenge of collateral when applying for loans.