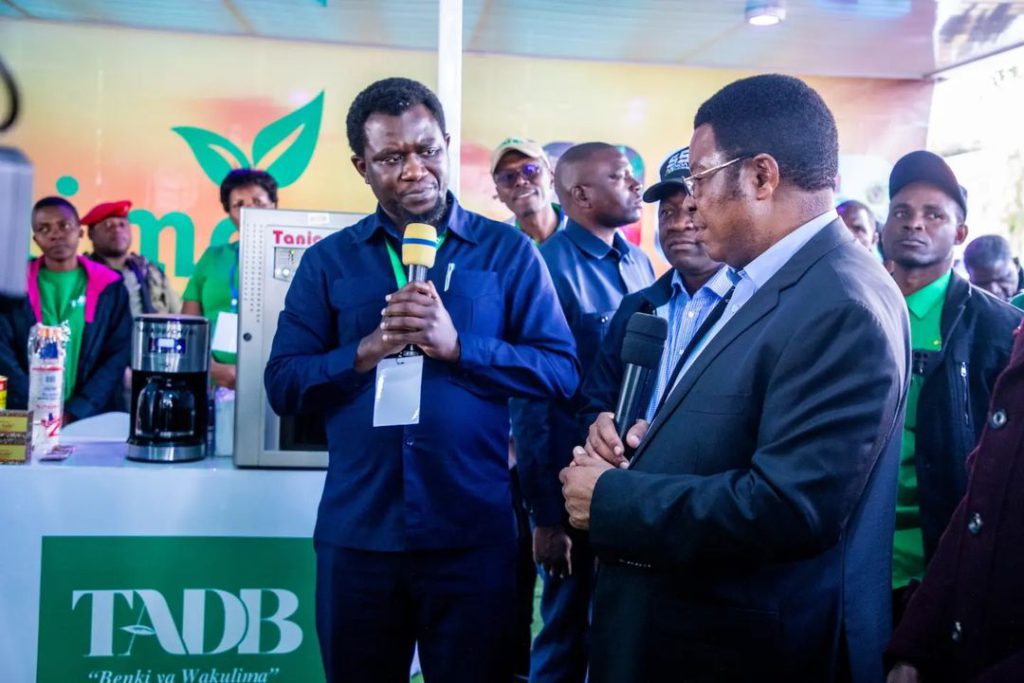 Hon. Majaliwa received by the Acting Director of Planning, Policy and Research Mr. Mkani Waziri and briefed about the bank development with information on the issuance of loans, profits, as well as the number of beneficiaries of bank loans in youth and women's loans.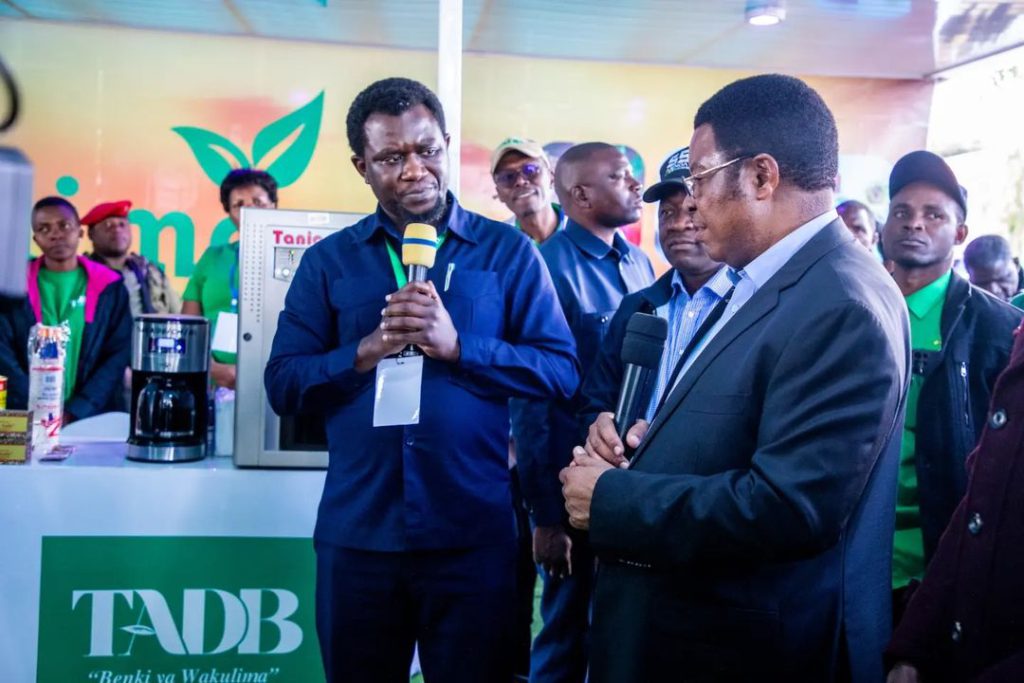 In the conversation, Hon. Majaliwa has identified TADB as an institution tasked with transforming agriculture in the country.
He has also directed TADB to plan and convince other banks and financial institutions to lower their interest rate of the loans towards agriculture sector.
Hon. Majaliwa also had the opportunity to see the work of TADB beneficiaries including TANICA coffee (from Kagera) in the coffee sector, and JND Polybags Company (from Iringa), a manufacturer of grain storage that contributes to the "post-harvest management" strategy.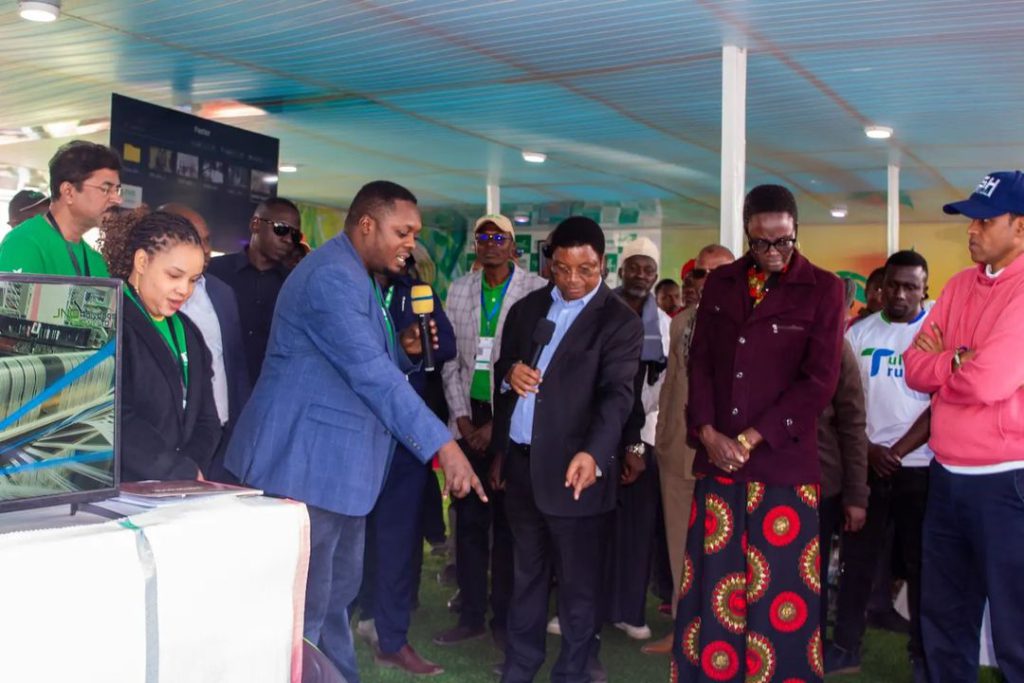 Hon. The Prime Minister was accompanied by the Speaker of Parliament Dr. Tulia Ackson, Minister of Agriculture Hon. Hussein Bashe, Minister of Livestock Hon. Abdallah Ulega, Mbeya Regional Commissioner Hon. Juma Homera and Deputy Minister of Agriculture Hon. Anthony Mavunde.