In strengthen of its activities of providing short and long-term loans in the agricultural sectors in the country TADB secured of 80 million Euros (Tsh. 210 billion), from French Development Agency (afd_france).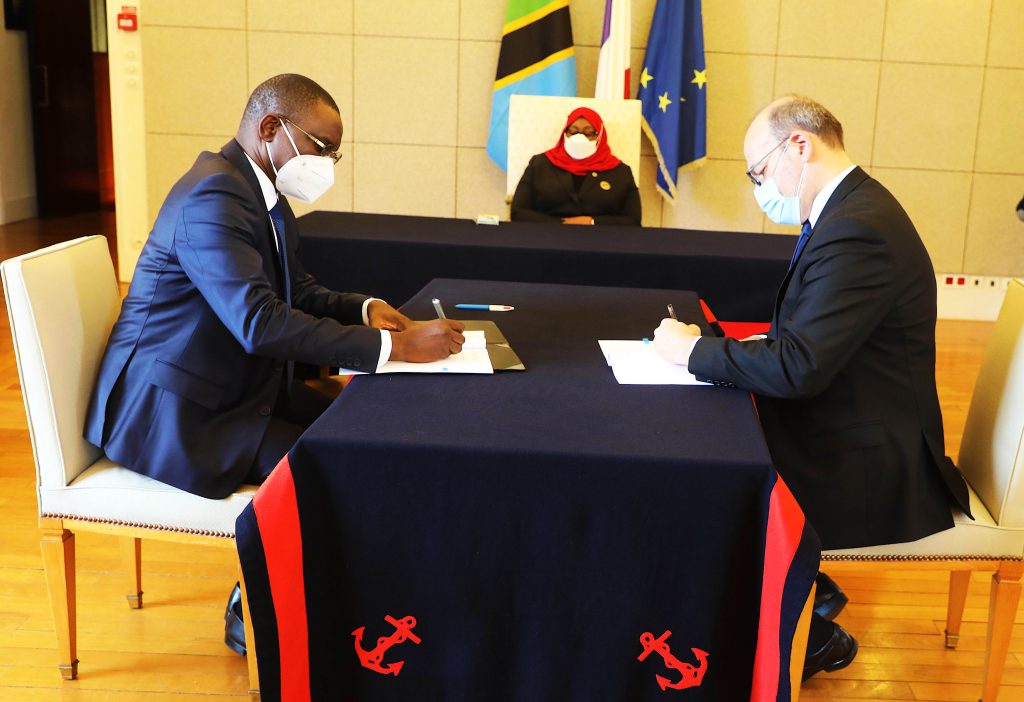 The 80 Million Euros will be used in resolving the challenges faced by agriculture, livestock and fishing sectors practitioners in accessing capital.
The agreement was signed by TADB Managing Director, Mr. Frank Nyabundege and Director General of the French Development Agency Mr. Rioux Remy, Infront of the President of The United Republic of Tanzania H.E. DR. Samia Suluhu Hassan.
The event took place in the city of Brest in France on February 11, 2022.