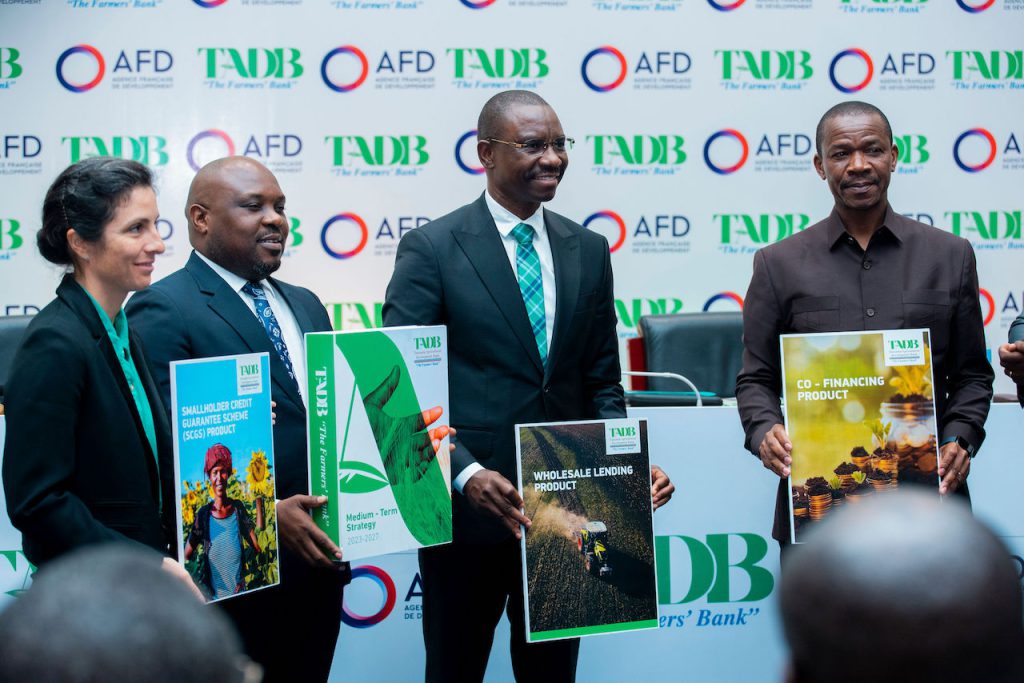 Tanzania Agricultural Development Bank (TADB) has launched its Five-Year Mid – Term Strategic Plan (2023-2027) along with new financial products to improve agriculture lending in the country at the Dar es Salaam Julius Nyerere International Convention Centre (JNICC).
The five-year strategic plan launched will focus on five thematic areas. These includes: Catalysing financing to agriculture, Value chain development, Climate change and climate smart agriculture, financial inclusion and capacity to deliver. The thematic areas influence development and design of the new (3) financial products.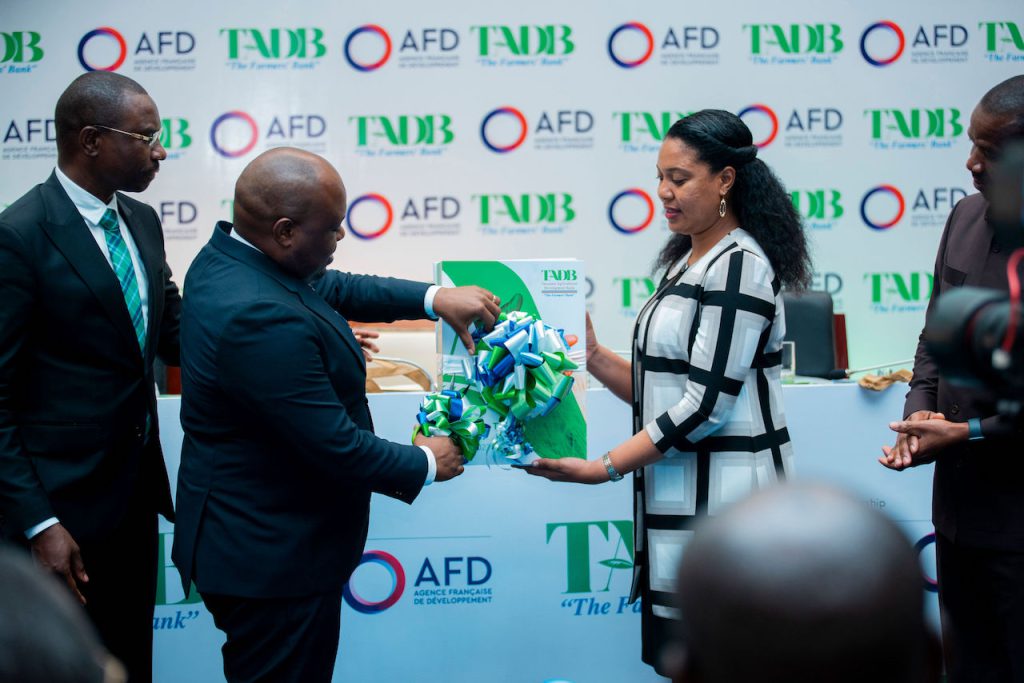 Whereby the new financial products launched are Wholesale Lending, Co-Financing product and improvement of the Smallholder Credit Guarantee Scheme (SCGS). The improved criteria of the SCGS will now see women and youth receive upto 70% guarantee. The same will be reflected to Climate Smart Agriculture (CSA) projects.
Representing the Minister of Finance at the launch, Deputy Secretary General Ministry Finance (Economic Management) Mr. Elijah Mwandumbya said that the Government is aware of the importance of agriculture in the country and the contribution of TADB in providing low interest loans to catalyse transformation of the sector. He also added that the government will continue to invest in agriculture and support TADB.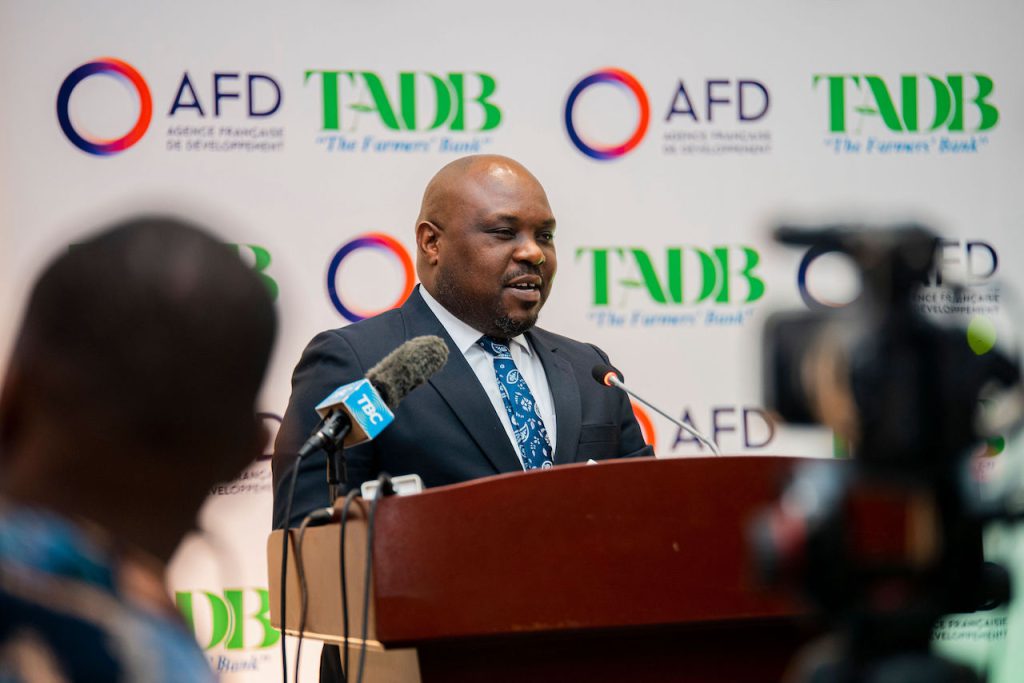 TADB Managing Director Mr. Frank Nyabundege, said that the new financial products aim to facilitate increased access to financing for agriculture MSMEs.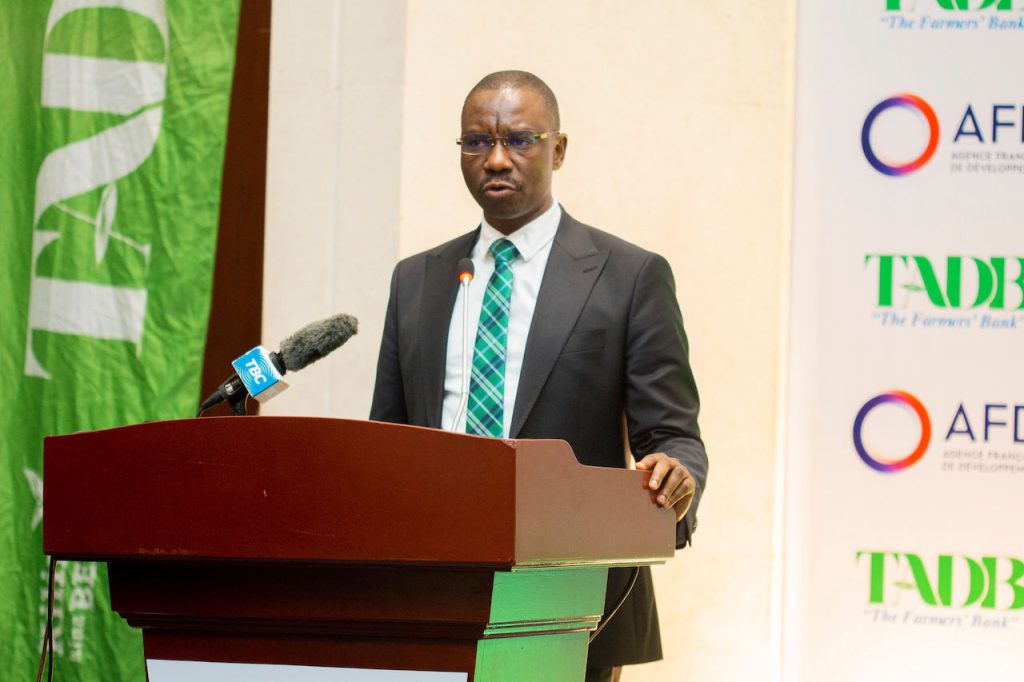 He also added that the strategy launched will shape growth of value chain financing from production, post-harvest management, aggregation, agro – processing, supply chain and Marketing of the agriculture outputs. The new strategy and financial products will unlock different nodes of the value chains.