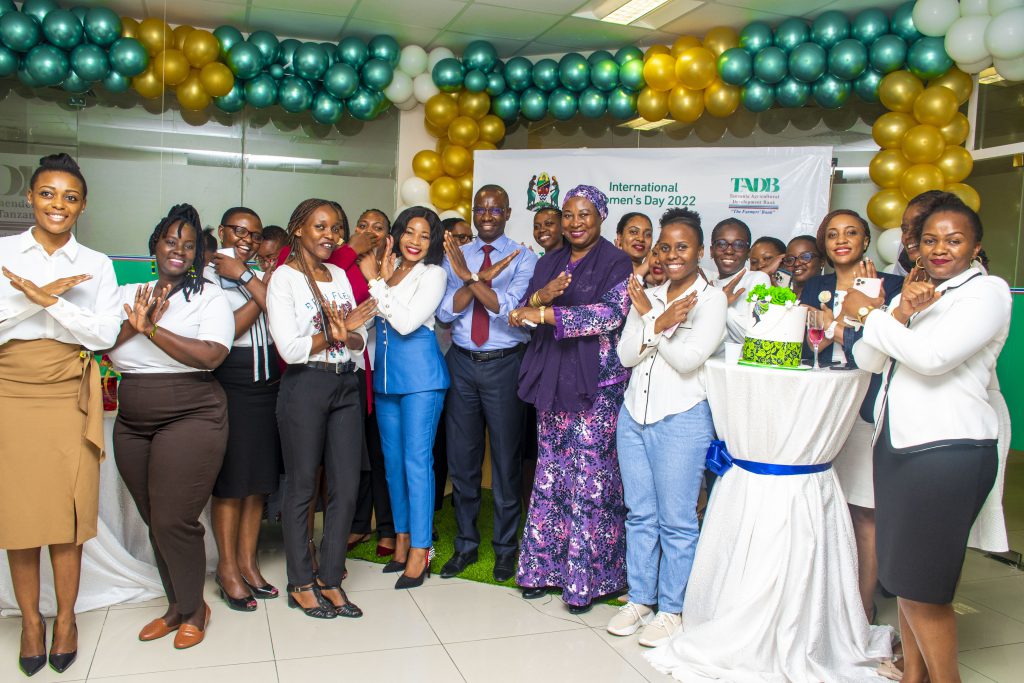 On March 8th, 2022, Tanzania Agricultural Development Bank (TABD) female employees joined the rest of the women across the world in commemorating the International Women's Day (IWD) that's marked every year.
The highlight of the day was special talk from the Managing Director Frank Nyabundege. Joined by other male employees to commemorate their day, the ladies were inspired by MD's speech which acknowledged good work they are doing for the TADB and the nation.
Commenting on 2022 IWD theme, #BreakTheBias', the MD said TABD appreciates the role that women are playing to the development adding that the society needs to value women by their strength and ability and not by gender.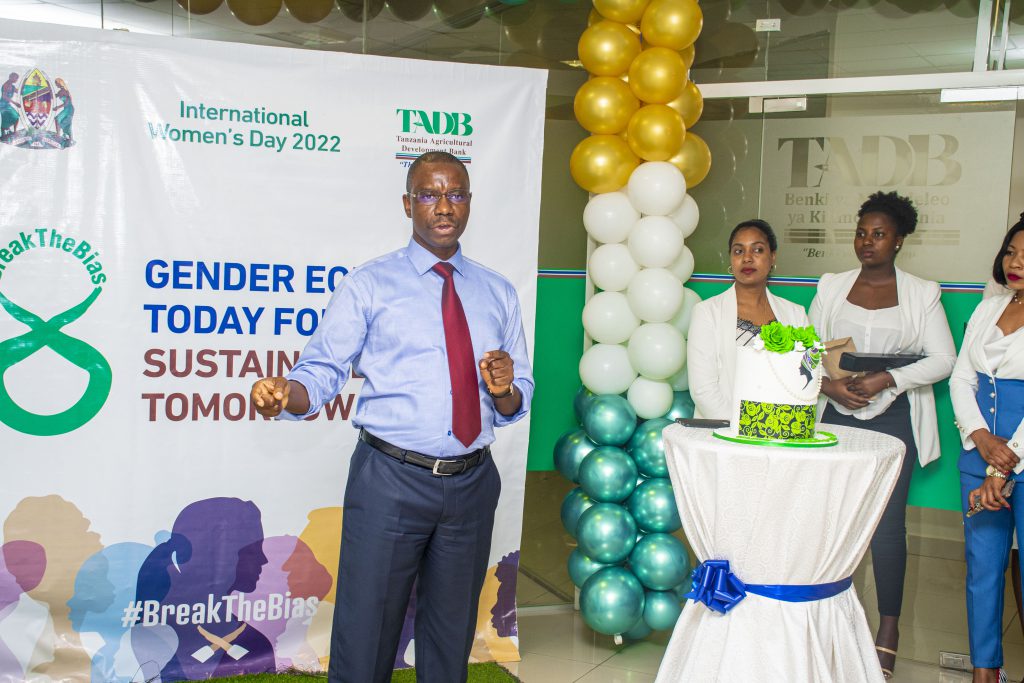 "Regardless of gender, International Women's Day is a beautiful moment for all of us to reflect on and celebrate the strides made in women empowerment globally. Together, we can take it further and make more progress in support of women's rights socially, economically, culturally, and politically," the MD said