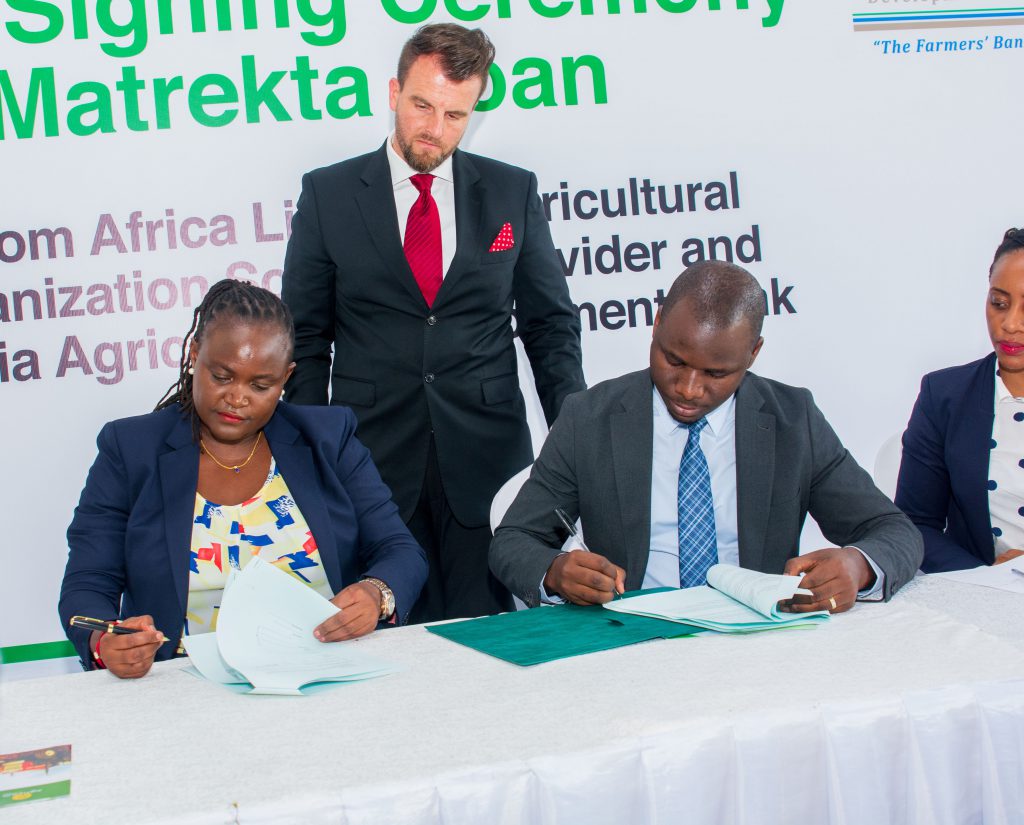 Thursday 26th August, 2021 – Dar es Salaam. Tanzania's leading agri-finance institution, Tanzania Agricultural Development Bank (TADB), and Agricom Africa Limited (AAL) have signed a Memorandum of Understanding (MoU) that will allow farmers in the country to access tractors and other agri-equipment at affordable costs.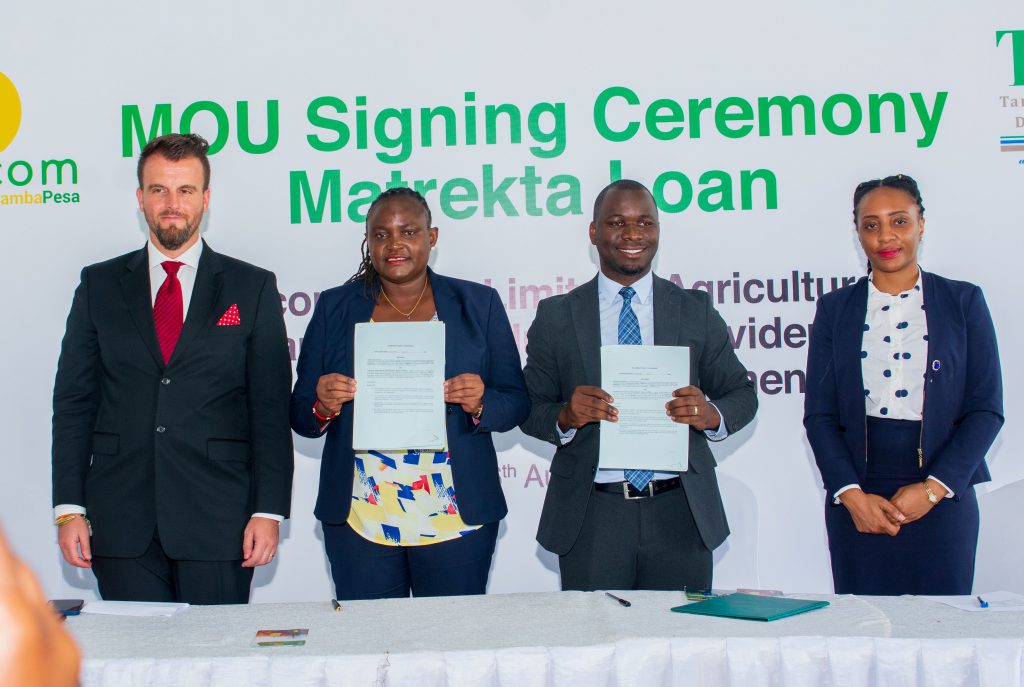 TADB's Director of Finance and Resource Mobilisation, Derick Lugemala, said that its partnership with Agricom is a strategic one since it will increase the number of farmers' access to modern and affordable agri-equipment by providing interest rates as low as 9 per cent, which is more attractive compared to other commercial rates in the market.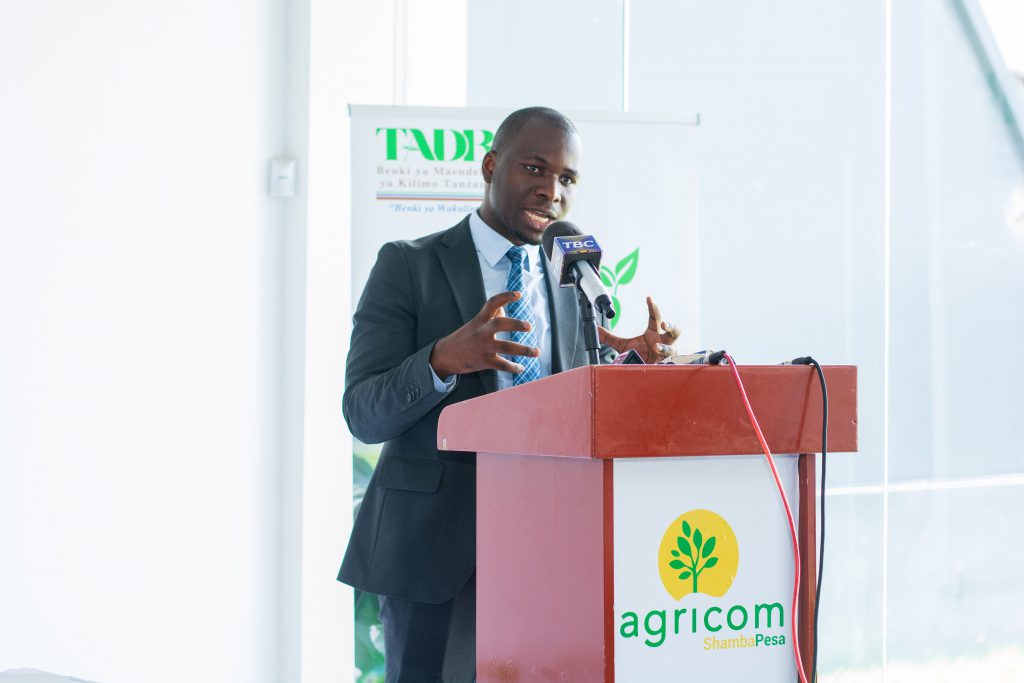 Our partnership with Agricom provides customers with two unique options that make it affordable for farmers to purchase the equipment. One, is an interest-buy-down between 1 and 4 per cent, the second option is a subsidy of 3 per cent on the principle amount for each unit purchased. We also have a special interest rate of 8 per cent targeting youth and women. This is a significant relief for farmers as interests may shoot up-to 18% at normal commercial rates," said Lugemala.
According to Lugemala, the use of modern and innovative farming tools such as tractors is a great step towards transforming the agri-sector in the country, since it helps to boost production, create surplus – enough for internal consumption and exports, as well as supplying industries with more raw materials for value-addition.
On her part, the Chairperson of Agricom, Ms. Angelina Ngalula said that the major thrust of the MoU is to provide innovative solutions at all levels of agribusiness supply chain, contribute towards increased food and nutrition security in Tanzania, and ultimately improve farmers lives.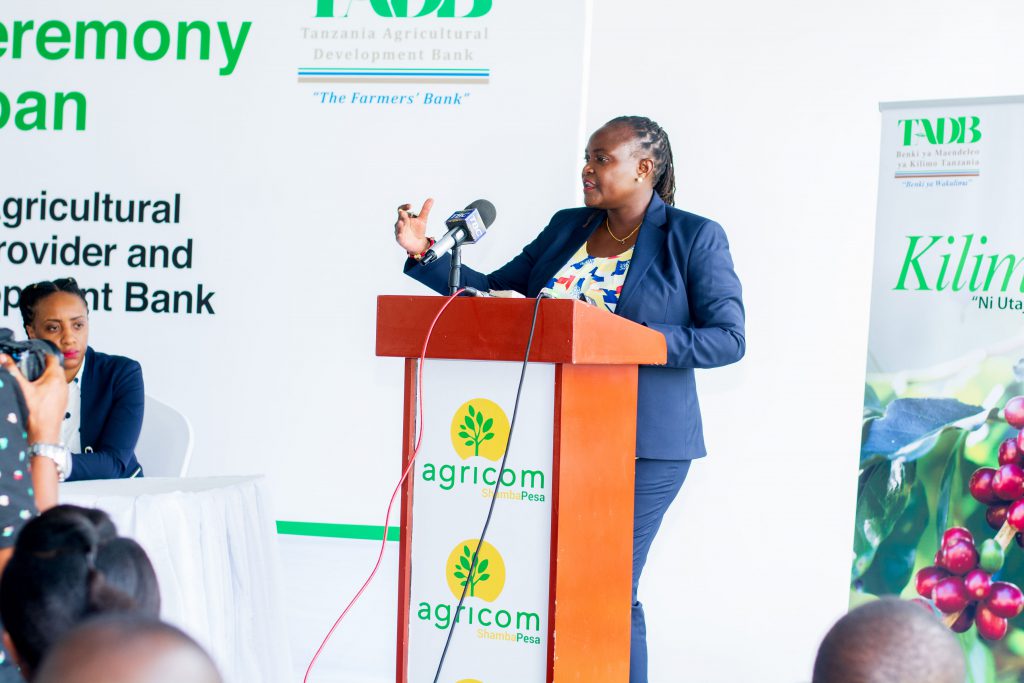 Our objective is to transform the way Tanzanians do agriculture, from subsistence farming to commercial farming, for the betterment of the farmer, and betterment of the country's economy," Ngalula said.
She further explained, "Under this MoU, TADB and Agricom will be able to loan farmers with Suraj tractors and Kubota combine harvesters, rotavators, sugarcane loaders, maize threshers and balers. The general warranty is either one year or 1000 hours whichever occurs earlier. Warranty covers engine and gear box."
"All our equipment are very reliable…There are many advantages to using modern and innovative agri-equipment including; getting work done faster, being easy to use, achieving better soil results and high quality harvest, as well as reducing production costs," emphasised Ngalula.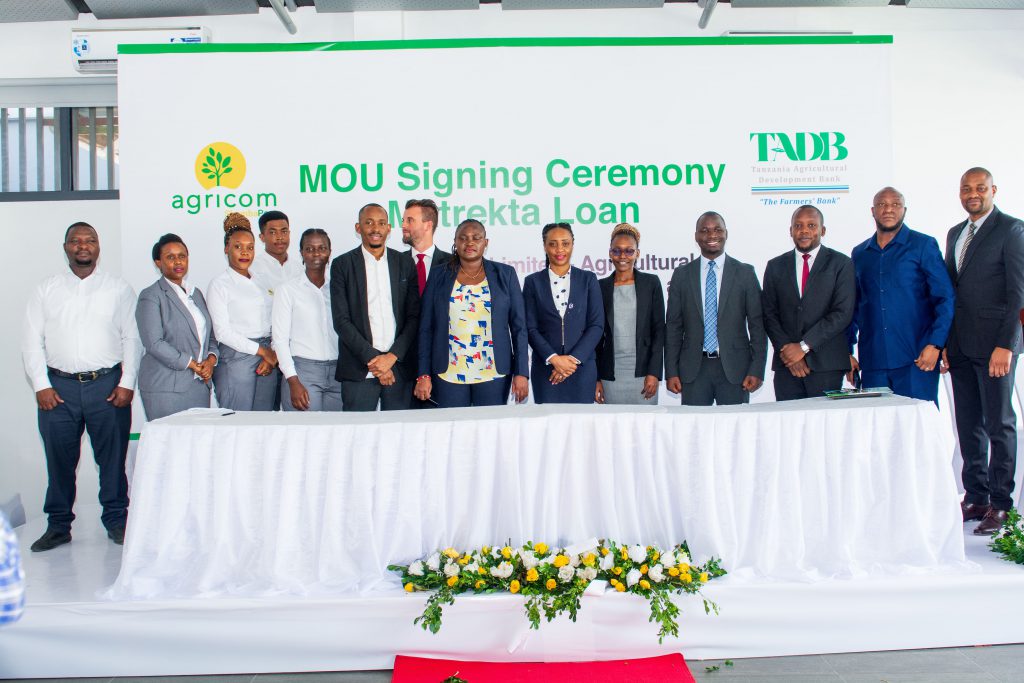 "To-date, TADB has financed over 128 mechanisation units, including; tractors, combine harvesters, sprayers and implementers. With this new partnership we expect to achieve even better results," added Lugemala.