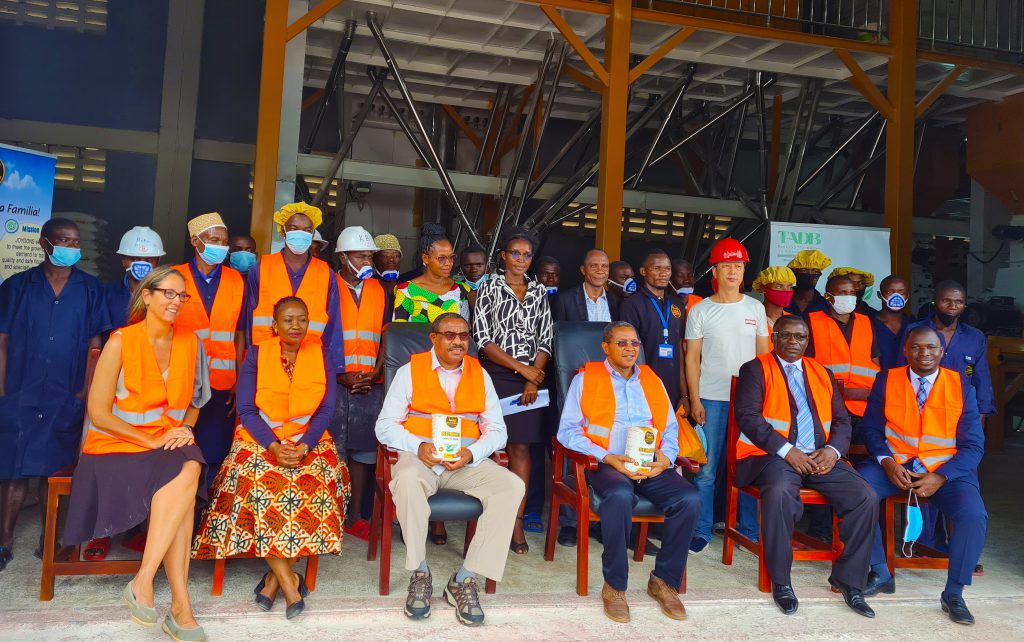 Bagamoyo. 13th July, 2021. Former Prime Minister of Ethiopia, Hailemariam Dessalegn, and former President of Tanzania, Jakaya Kikwete, have applauded Tanzania Agricultural Development Bank's (TADB) investment in the maize value-chain in Bagamoyo district.
The duo made these remarks while visiting JOYDONS (T) Limited in the town of Bagamoyo, a maize flour processing factory owned by two women entrepreneurs, Joyce Donald Kimaro and Joyce Donati Kimaro, who are also cousins and beneficiaries of TADB's loan facility.
Dessalegn, who is currently visiting Tanzania in the capacity of Chairperson of Alliance for Green Revolution in Africa (AGRA), said that Tanzania and Africa's productivity in the agricultural sector and ability to feed itself depends on the modernization of local industries.
Agricultural transformation can only take place if there is in the value chains, processing plants like these ones that helps small-holder farmers to increase their productivity and supply to these kind of factories so that it is processed and sold with high value," said Dessalegn.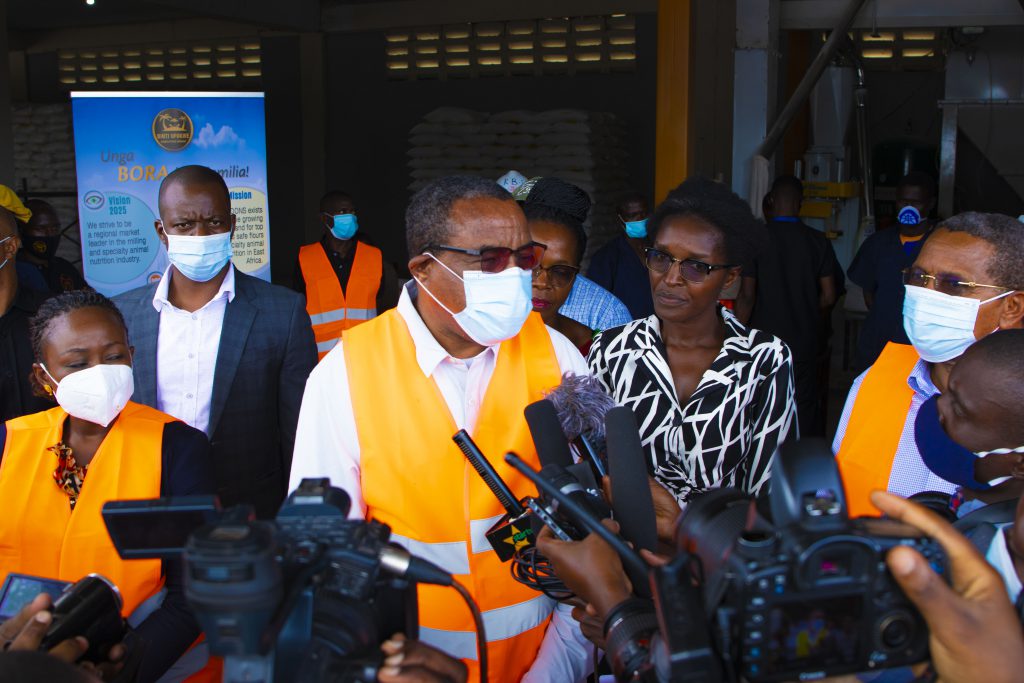 He continued, "Myself as chair and President Kikwete as a member of the board, we are both trying to bring Africa agricultural transformation at the centre of Africa's renaissance, so we are very happy that it is in the making, and that Tanzania is leading this process."
"You have a beautiful country, and if we all work very hard, this country (Tanzania) alone can feed Africa. This is an achievement, your achievement, but we celebrate together, because we also have some stake in it, and again, I wish you all the success and rest assured, AGRA will always be along with you, to support, so that you can grow into a bigger company in Africa, not only to produce in Tanzania but the whole of Africa," Dessalegn added.
On his part, former President Kikwete, a board member of AGRA, said that Tanzania has many projects that are being funded by AGRA, however, we are lucky enough to visit this facility that is funded in partnership with TADB.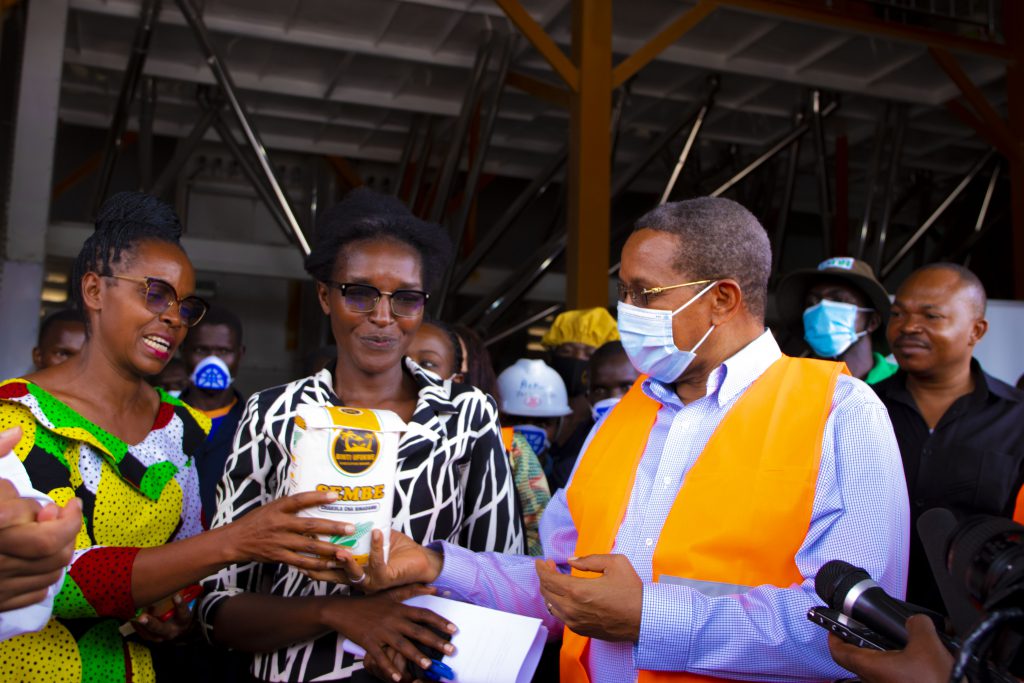 I am very proud of TADB, a brainchild of mine, of which I established, and happy to see that it is doing extraordinary work in the agricultural sector," stated Kikwete.
"After this visit, we are very happy to witness for ourselves how the loan facility from TADB has managed to revolutionize and impact the production of maize flour in this factory. I would therefore like to wish TADB all the best, because if TADB prospers, entrepreneurs in the agricultural sector also prosper," explained Kikwete.
Also present, the Board Chairperson of TADB, Ishmael Kasekwa said that the bank approved a loan facility to partly finance establishment of a 90 metric tonnes per 24 hours' maize milling machine and operating capital expenditure for procurement of maize.
"The maize floor processing machines have been fully installed and proves high performance as expected. Apart from that, we have also financed JOYDONS to acquire a Silos with 1000 metric tonnes capacity, as well as a colour sorter machine, in order to improve productivity and handle post-harvest management," noted Kasekwa.
According to TADB's Acting Managing Director, Derick Lugemala, TADB's total portfolio in the district of Bagamoyo accounts to 15 billion shillings, across six different beneficiaries, impacting value-chains such as sugar, cattle, maize and sesame.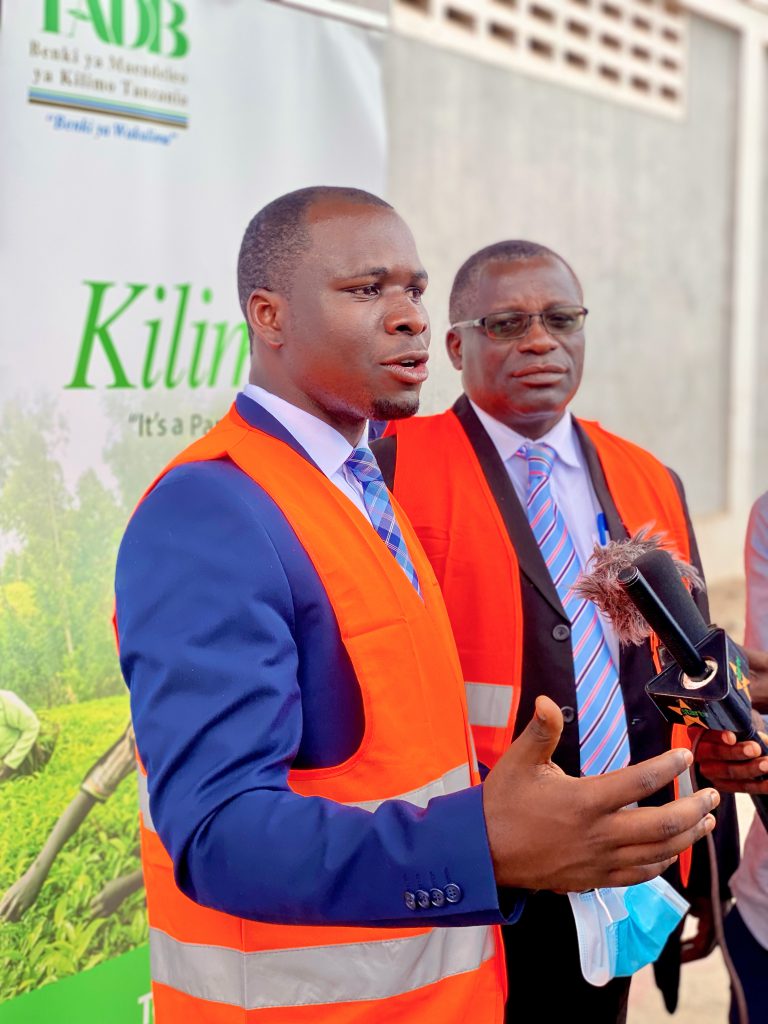 The JOYDONS project which is among the 11 projects financed under a partnership arrangement with AGRA is unique on its own. While it tackles post-harvest loss by adding value to maize, it has been able to get the technology that also removes aflatoxins in maize flour. This to TADB is very crucial as it enables not only food security in the country but also ensures food safety a very crucial element for the wellbeing of our people," said Lugemala.
"Apart from that, the matching grant with AGRA has enabled TADB to finance 11 SMEs with loans worth USD 4.3 million of which USD 610,000 grant has been offered by AGRA. This strategic partnership has enabled us to stimulate SMEs financing in the value addition of food crops. JOYDONS, a female owned and led company is one of the SMEs we have been able to finance through this arrangement", explained Lugemala.