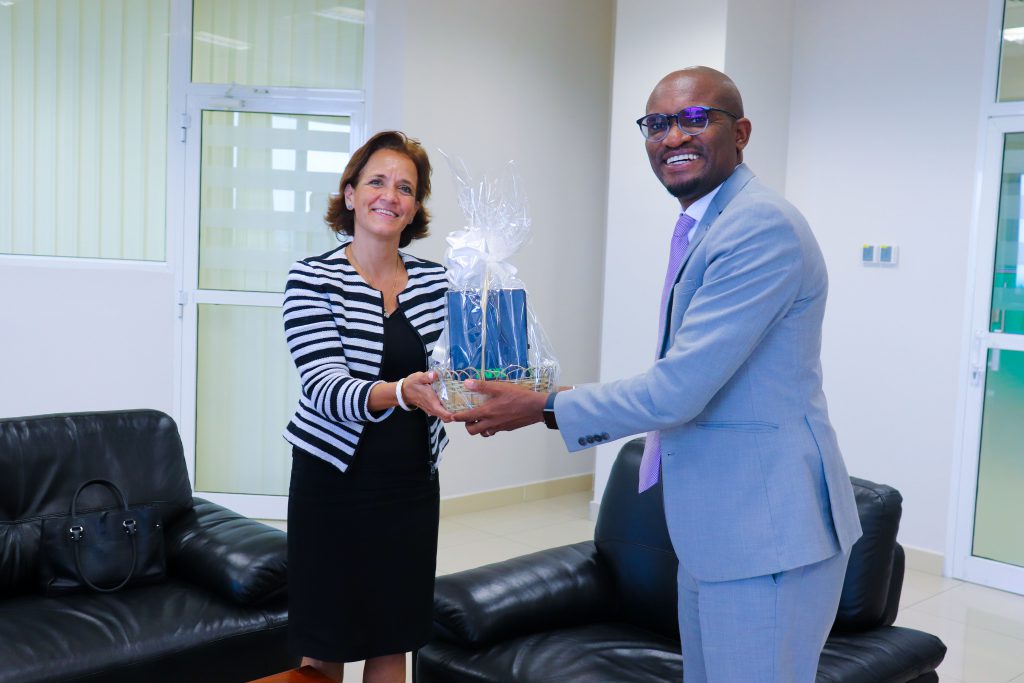 Yesterday, 2nd March 2021, Tanzania Agricultural Development Bank (TADB) had the pleasure of hosting the newly appointed Country Representative of the United Nations World Food Programme (WFP) in Tanzania, Ms. Sarah Gordon-Gibson.
Ms. Gibson, the immediate former Country Representative of Jordan, who also served once as Deputy Country Representative for Tanzania was accompanied by Mr. Riaz Lodhi, the outgoing Head of Supply Chain Management of WFP in Tanzania.
During her visit, TADBs Managing Director, Mr. Japhet Justine, warmly welcomed the new representative. The two spoke on matters of mutual interest, including;
promotion of women and youth in the agriculture value chain
provision of WFP technical assistance in strengthening the various projects supported by the bank, and
facilitating the overall value-addition of the agricultural and food industry in the country.
The meeting was also attended by TADB's; Director of Finance and Resource Mobilisation, Mr. Derick Lugemala, and Director of Planning and Research Ms. Colleta Ndunguru-Mzava.